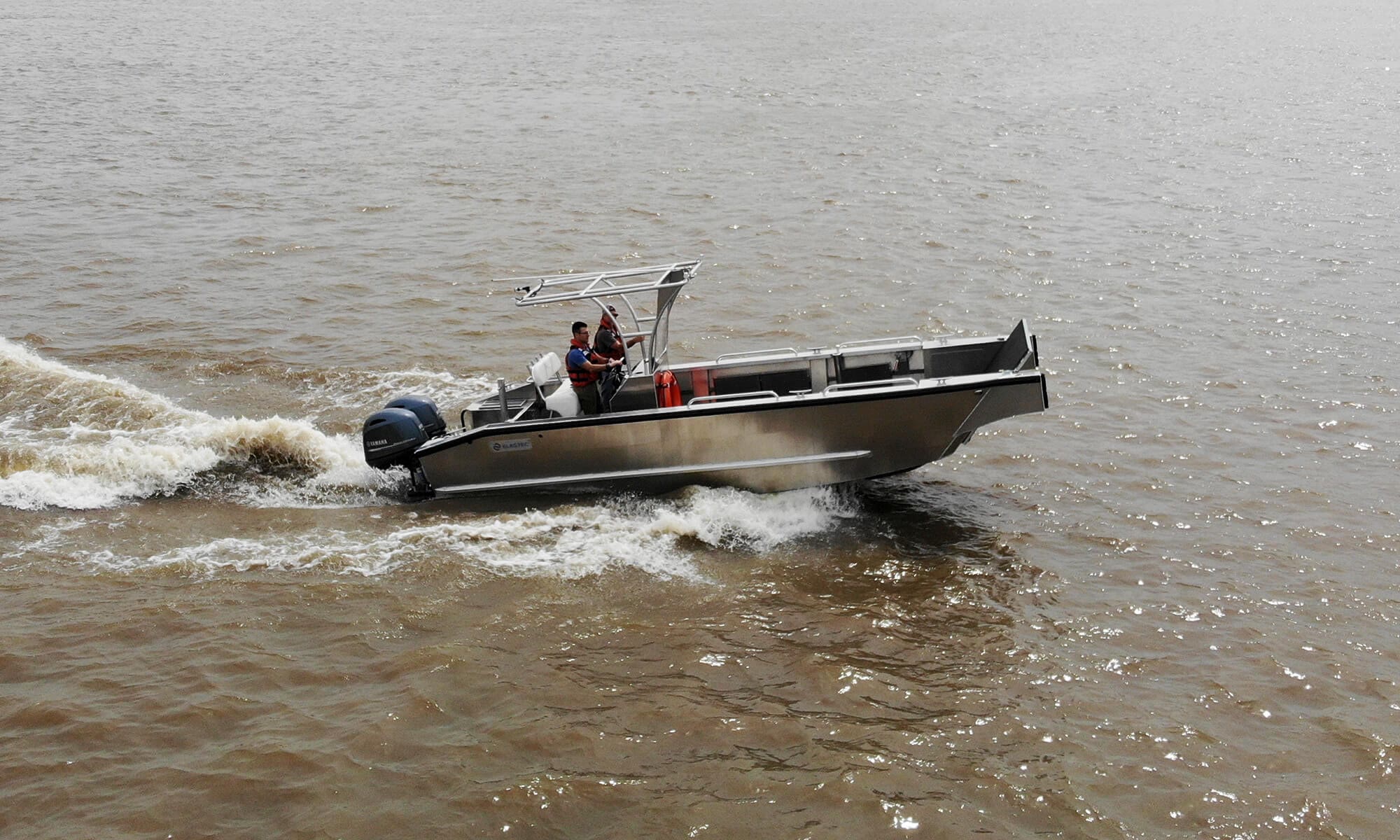 Aluminum Landing Craft
Aluminum Landing Craft
ELASTEC Aluminum Landing Craft are often used for oil spill recovery and waterway maintenance operations. They can be fitted with a choice of outboard motors. The spacious hull can carry a range of loads and offers a large deck area. The bow ramp is convenient for loading equipment and utility vehicles. We can custom build a boat to your specifications.
We manufacture a range of landing boats that can be employed in a variety of roles such as fast response and supporting marine operations (oil spills, rescue, firefighting etc.) They are based on well-proven designs from a reputable naval architect with years of experience. Stable high-performance hulls that can be configured in a wide variety of ways. The landing boat open bow feature facilitates the transfer of equipment from land to water for a variety of applications.
*Other motor configurations are available. Maximum speed is determined by motor horsepower and other factors.